Highland

Water source Tromie River a tributary to the Spey

Speyside Distillery Co Ltd
Tromie Mills
Kingussie
Inverness-shire
Tel 01540 661060

Present distillery was founded in 1962 with distilling starting in 1990, building being done by a Alex Fairlie. The wash still holds 11,000 litres and the spirit still 7,000 litres. Annual production is 2,200,000 litres.

Original distillery stood opposite current one from 1895 to 1911, surviving buildings accommodate the Strathspey & Badenoch Herald, the local newspaper. Distillery had two mash tuns, two big malting floors, six washbacks of 41,000 litres, one wash still of 16,000 and one spirit still of 12,200 litres. Water source was Guynack Burn.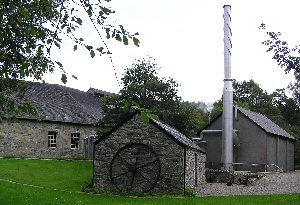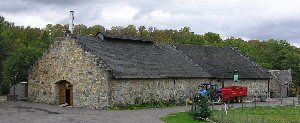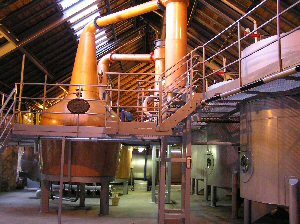 Last updated 31th December 2004