Highland

Pronounced Pult-nay
Water source Loch of Hempriggs

Old Pulteney Distillery
Huddart St
Wick
Caithness
KW1 5BA
Tel 01955 602371

Founded in 1826 in the town of Wick. Silent between 1930 and 1951. Totally rebuilt in 1959. Originally only accessible by sea, the barley being shipped in and whisky being shipped out. Many of the original workers were also employed as fishermen. Scotland's most northely mainland distillery. Old Pulteney is the only single malt distillery to be named after a person - Sir William Johnstone Pulteney a former Governor of the British Fisheries Society who also gave his name to Pulteneytown, now part of Wick.
The wash still, which was originally purchased from McTaggarts of Campbeltown, was to large for the distillery buildings, so the manager of the time resolved the problem by cutting the top off.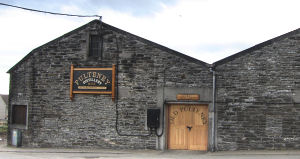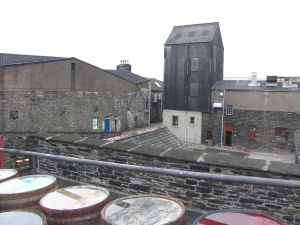 Last updated 31st December 2006