Macduff
Eastern Highlands

Water source Gelly Burn

Macduff Distillery
Glen Deveron
Banff
Banffshire
AB4 3JT
Tel 01261 812612

Visits by appointment

Built in 1962. Stills increased from 2 to 3 in 1966 and again to 4 in 1968 and the last being added in 1990 making a total of 2 wash stills and 3 smaller spirit stills. Annual production is 2400000 litres. Macduff is one of the few distilleries to give its malt a different name from its own Glen Deveron (although independent bottlers do market the whisky under its own name Macduff). The malt takes its name from the nearby River Deveron.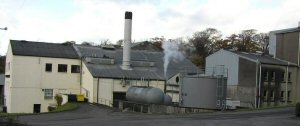 Last updated 11th January 2005