Highland

Pronounced Glenmorranjee.
Meaning see text

Water source springs in Tarlogie Hills

Tain
Ross-shire
IV19 1P2
Tel 01862 892477

Open all year excluding Christmas period Mon to Fri 9am to 5pm. June-August Saturdays 10am to 4pm. Sundays 12noon to 4pm.
Regular tours from 10.30 last tour 3.30pm, weekends 2.30pm or by appointment. Admission charge redeemable against any purchase over £15.

First registered as a distillery in 1843 but the site had been used for brewing since 1738. Rebuilt in 1883-5 more reconstruction in 1990. Original stillhouse is now converted into the visitor centre. Closed 1931 to 1936 and again in 1941 to 1944. Number of stills increased from 2 to 4 in 1980 and again to 8 in 1993. The stills which are the tallest in Scotland at 16 feet 10 inches (5.14 metres) were originally purchased second hand from a London gin company.
The biggest selling single malt in Scotland.
Apprentices in the distilling trade used to start their career in the warmth of the malting house. This tiring work and atmosphere would make them fall asleep. To avoid this, on their first day at work the distillery manage would take then aside and tell them about the ghost of the White Lady who haunted the distillery and who's sight had driven men mad. The distillery no longer has its own maltings and the apprentices start work in the cooperage no doubt where they are told the same story.
The advertising men tell us 'morangie' means tranquillity infact it is from Gaelic meaning river side meadow or resting place for cattle.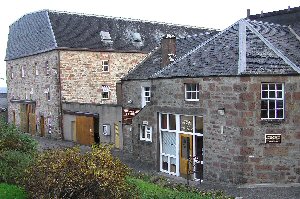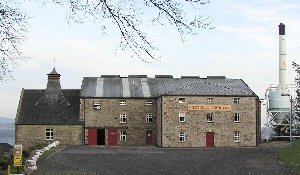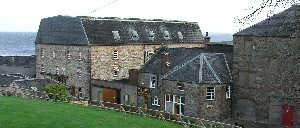 Last updated 28th January 2005