Highland

Pronounced Edra-dower.

Water source is a spring on Ben Vrackie

Edradour Distillery
Pitlochry
PH16 5JP
Tel 01796 472095

Open March to Oct 9.30am to 5pm Sundays 12 to 5pm. Nov Mid Dec Mon to Sat 10am to 4pm. Jan and Feb Shop only. Closed for 2 weeks over Christmas and New Year.
Bookings required for parties of 15 or more.

Established in 1825. Existing buildings exerted 1837. Electricity installed in 1947. Edradour is the smallest Scotch distillery with a weekly output of 12 casks or 5500 litres. The copper stills are the smallest allowed under excise regulations, any smaller and they may be hidden in the hills. Last 'farm' distillery in Perthshire. Edradour likes to say the smaller the still the finer the taste.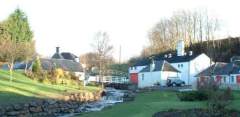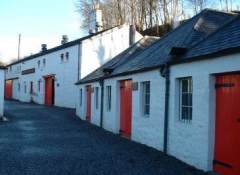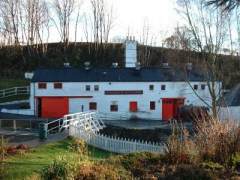 Last update 2nd December 2002