Highland

Deanston Distillery
Deanston
Near Doune
Perthshire
FK16 6AG

Telephone (+44)01786 841 422

Water source River Teith

Established in 1965 from a cotton mill dating back to 1785. Silent between 1982 and 1990. Some of the warehouses are underground in which 45,000 casks of whisky mature. Own turbines generate electricity.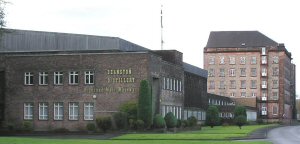 Last update 1st November 2003