Highland

Water source Allt a Mhuilinn burn

Ben Nevis Distillery
Lochy Bridge
Fort William
PH33 6TL
Tel 01397 700200

Open all year Mon to Fri 9am to 5pm. July to Aug Mon to Fri 9am to 7.30pm. Easter to October Sat 10am to 4pm.
Admission redeemable in shop.

Built in 1825. A Coffey still was installed in 1955, for the production of grain whisky and removed in 1981. Closed between 1978 and 1984. Now has four pot stills. Visitor centre established in 1991.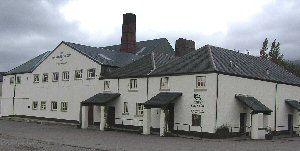 Last updated 8th January 2005